Marketing automation emerged a few decades ago, but the industry started taking shape in the middle of the 2000s.
And in the past five years, marketing automation has evolved into a whopping $1.65 billion sector. Interestingly, more than 142,000 organisations have been relying on it for running and screening many of their marketing operations and why not?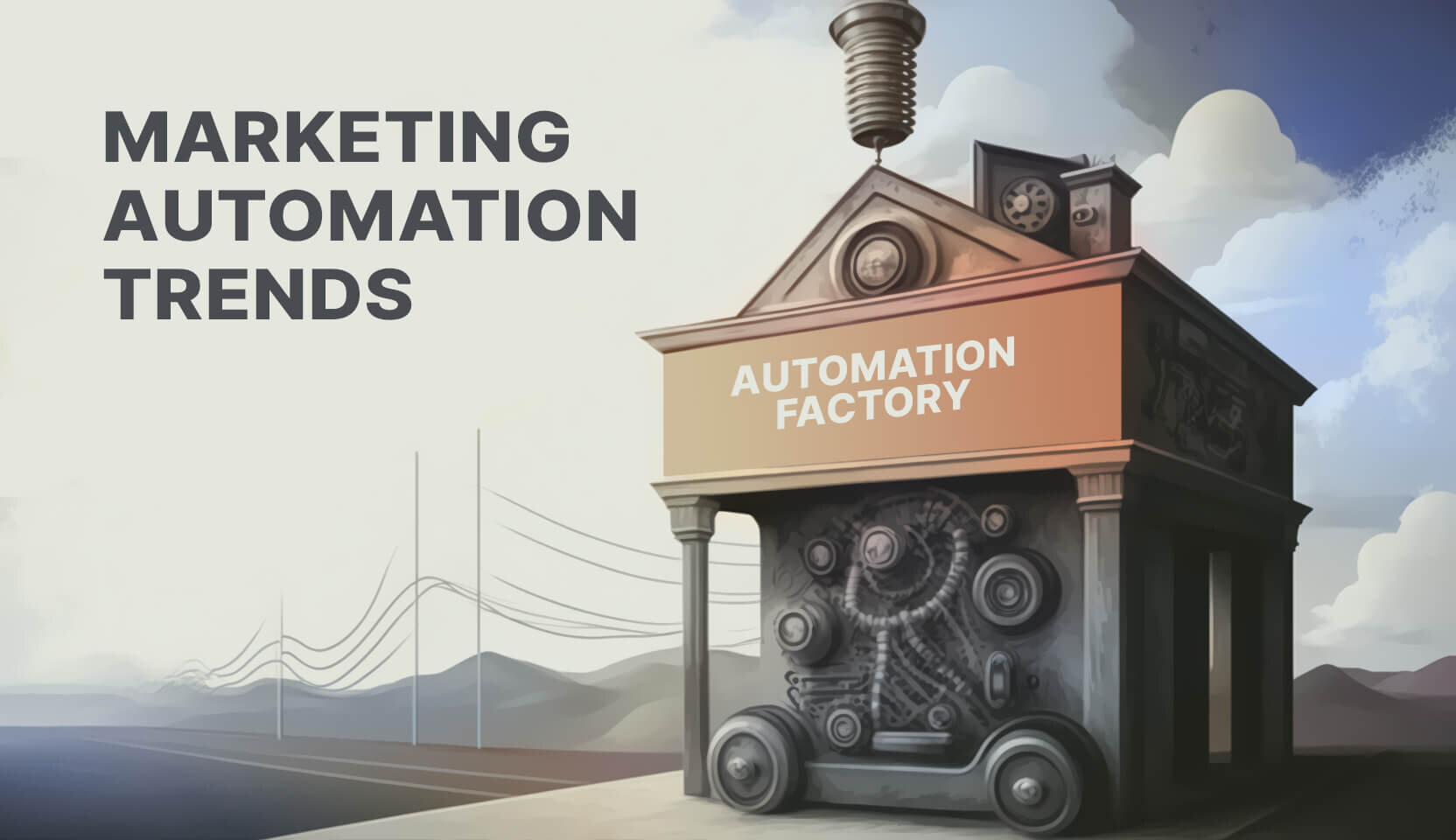 Aside from reducing the workload of marketers/entrepreneurs, automation opens avenues for growth. Even then, most business owners don't know how to use marketing automation tools for lead generation or to take their business to new heights.
Integrating into the marketing automation software market can provide a significant competitive edge to your business. With that in mind, we shall discuss the basics of marketing automation and the top trends that will help take your business to the next level.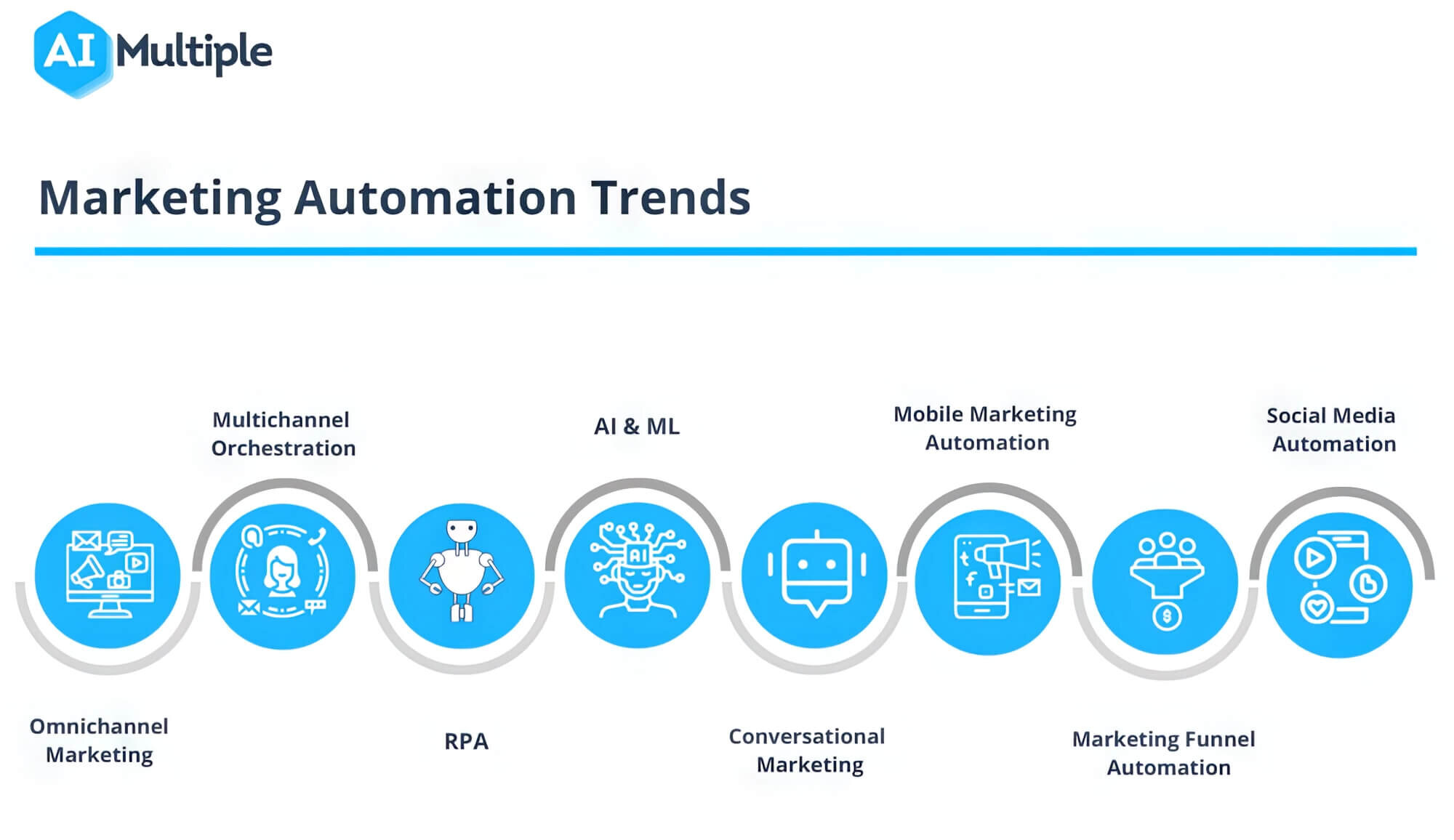 So, scroll down to explore the top marketing automation trends!
What Is Marketing Automation?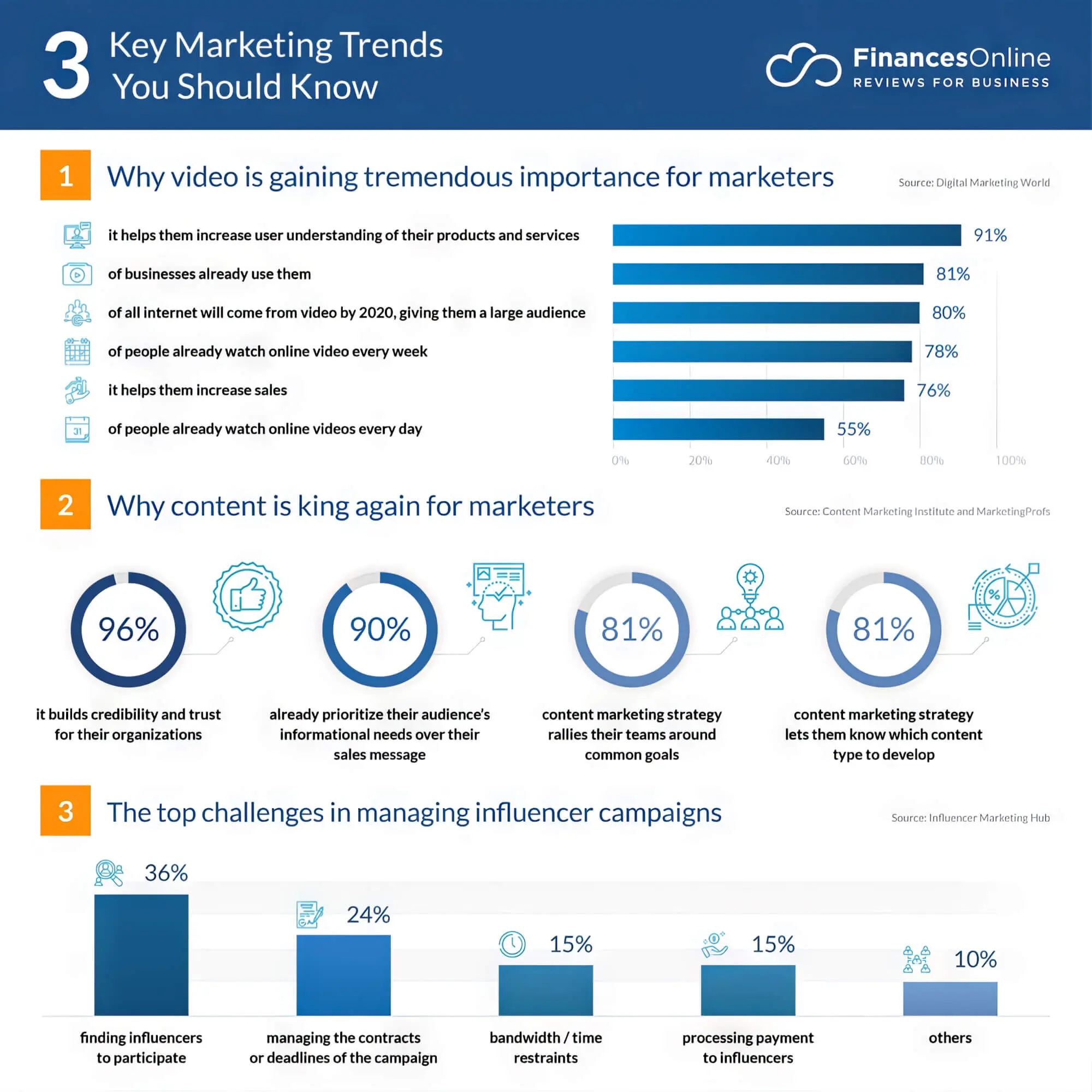 Before we dive in to discuss the latest marketing automation trends, it's essential to understand what exactly marketing automation is.
In simplest terms, marketing automation is a tool that automates various aspects of advertising through software, integrating marketing strategies into the business process. Via automation, business owners can create a sequence of actions based on predetermined trigger conditions.
Contrary to popular belief, marketing automation isn't limited to email marketing. Instead, the marketing automation process is a broad concept that extends to other marketing strategies, such as:
Lead generation
Paid advertising
Social media platforms (planning)
Marketing Analytics
Customer relationship management
In summary, marketing automation is a revolutionary approach that applies marketing software to streamline and simplify key marketing processes.
How Does Marketing Automation Work?
Tasks like sending invoices, email drip campaigns and adding sales calls to your calendar can be done using marketing automation strategies. Although these tasks are trivial, they consume a lot of time, distracting you from other meaningful tasks.
Marketing automation allows teams to efficiently manage repetitive tasks and refocus their energy on more substantial manual tasks in the realm of digital marketing.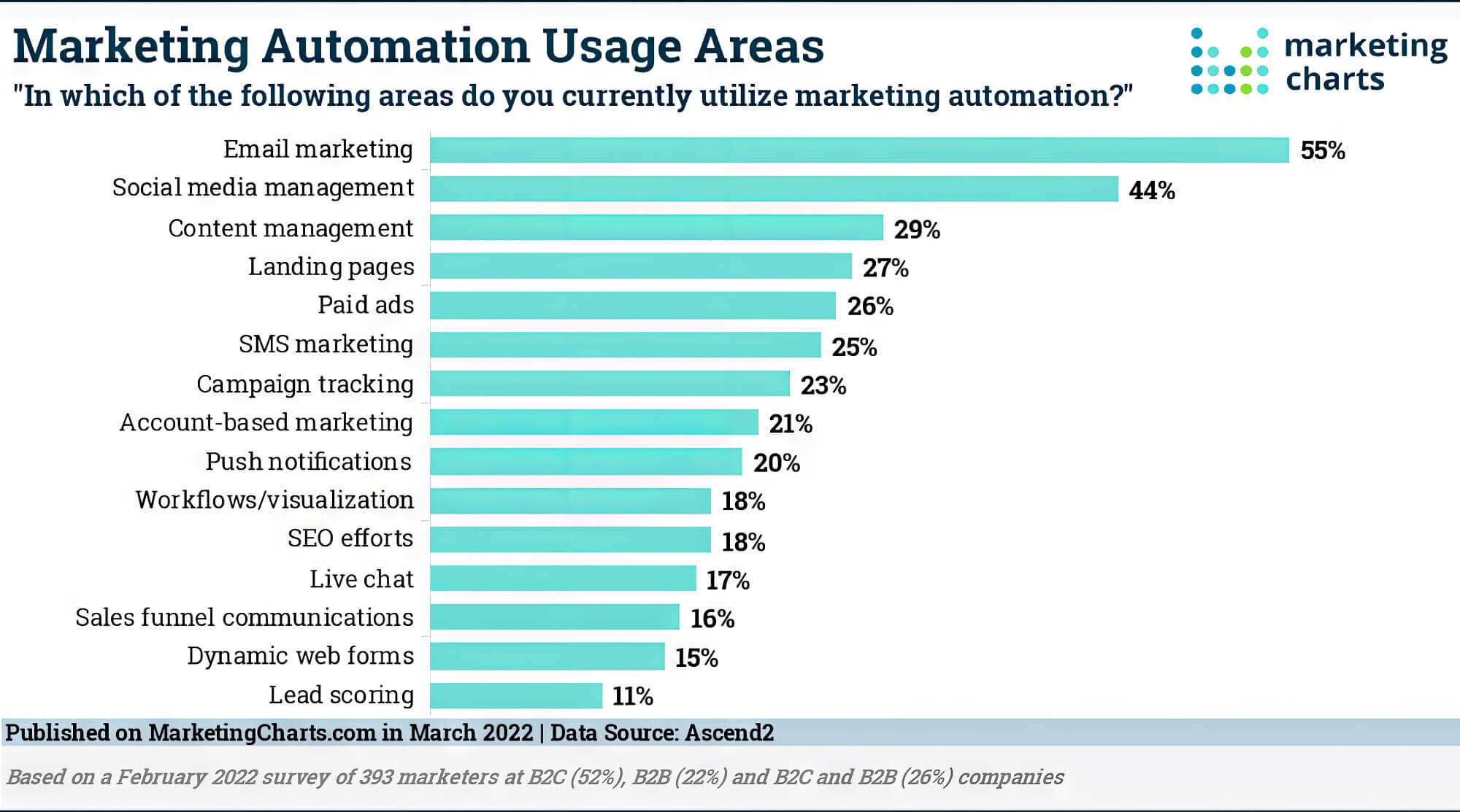 At a very high level, automation software collects data from the audience through email clicks, app usage, website visits, and other mediums. Based on the data collected, relevant content is created to nurture leads.
Potential customers are identified, and personalised campaigns are curated and delivered across digital marketing channels, including social media or email.
Cross-channel workflows are triggered by predetermined schedules and customer engagement to:
Guide customers through the sales funnel
Nurture the audience till the time they become qualified leads
Finally, after some time, automation software tracks and analyses the results of its marketing efforts to identify which practices generate higher ROI (return on investment). Conversely, it tweaks those marketing campaigns that aren't performing well for business growth.
What Are The Benefits Of Marketing Automation?
Impressive results can be achieved by correctly leveraging marketing automation across all channels. To clarify, we've discussed some benefits of implementing the right marketing automation platform. Take a look!
1. Tailor-Made Customer Journey
One of the reasons businesses invest in marketing automation platforms is that they guide audiences through a personalised journey. Without the help of marketing automation, your marketing team will have to keep tabs on every move of the audience to respond with the right content.
Instead, your target audience will enter the sales funnel and be nurtured without any effort from the marketing team.
2. Improved Customer Engagement
Through features like drip campaigns and lead scoring, marketing automation platforms increase customer engagement, helping businesses generate leads. With marketing automation efforts, there will be no more lost data or missed conversations, meaning you'll enjoy complete control over customer interactions.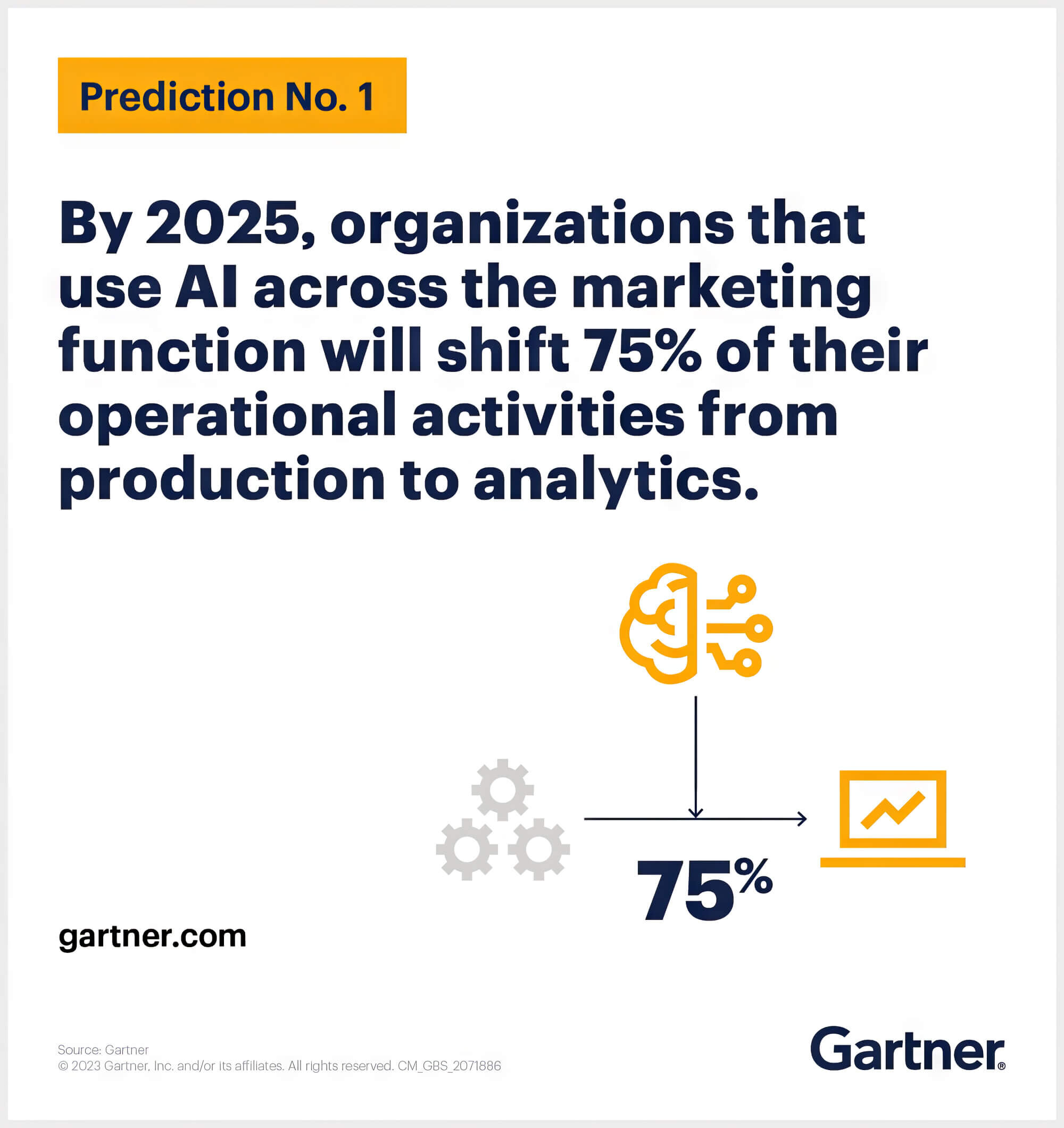 3. Cross-Channel Marketing Campaigns
Among the many marketing automation benefits, creating cross-channel marketing campaigns is the most beneficial for businesses. Leveraging cross-channel marketing campaigns allows business owners and marketers to follow both customers' and prospects' journeys across various platforms.
Marketing automation vendors often bring together CRM, email sending, SMS marketing, live chat, advertising campaigns and many more features under one roof to create cross-channel marketing workflows.
Through custom internal workflows, businesses can reach their audiences and customers on every platform with minimal effort through custom internal workflows. Thus, the result will be a steady flow of high-quality leads.
What Is The Best Marketing Automation Software?
You can only reap these benefits if you integrate the best marketing automation software into your business. And if you don't know which one to choose, this quick list will ease your confusion.
1. Marketing Automation For Lead Generation
2. Marketing Automation Tools For Small Businesses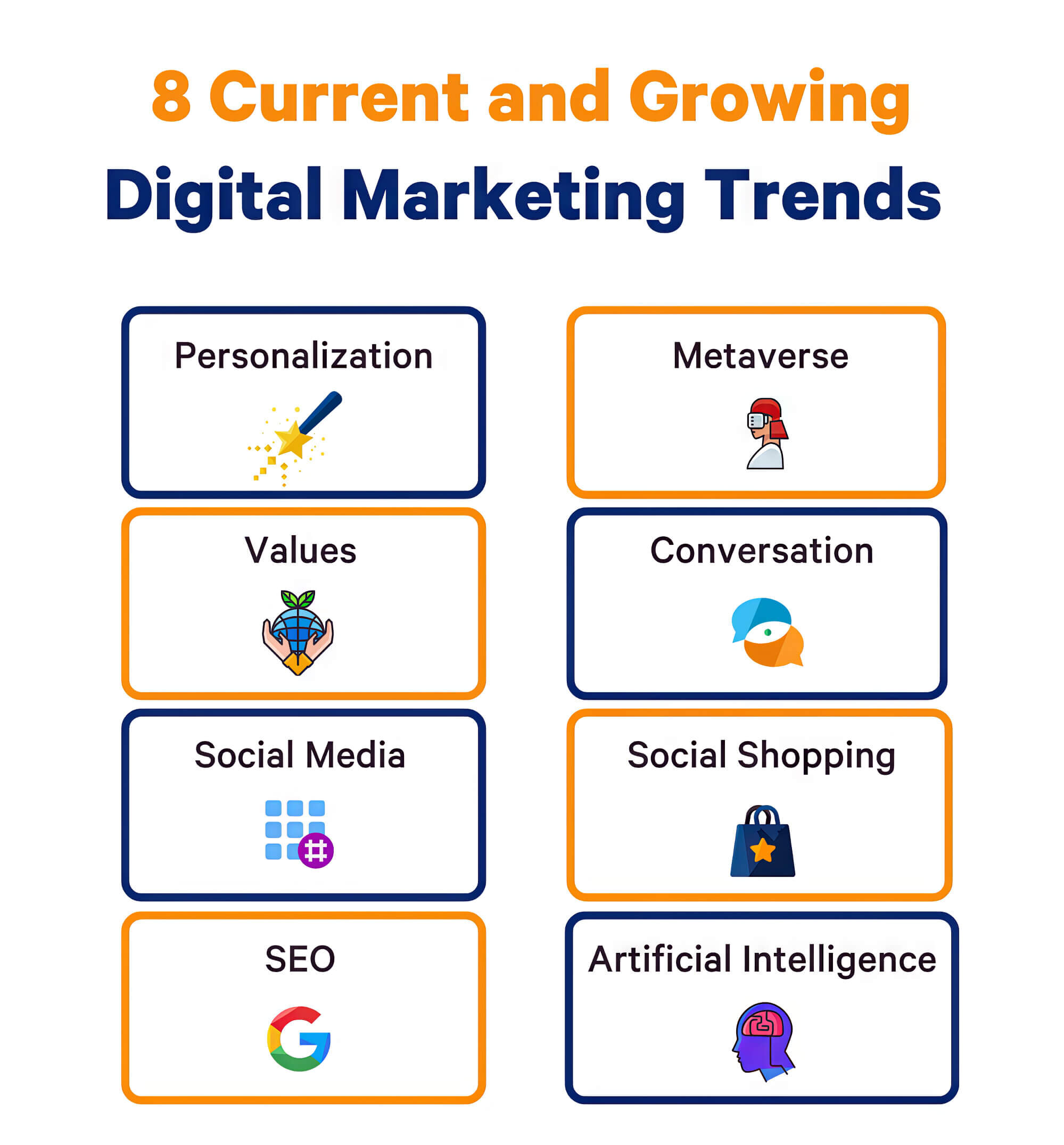 3. Marketing Automation For Real Estate
4. Marketing Automation For Non-Profits
5. B2C Marketing Automation
Biggest Marketing Automation Trends For 2024
Currently, marketing automation isn't only for companies with a huge budget in a billion-dollar industry. Even small companies strapped for resources and time can use marketing automation solutions to meet their business goals.
After discussing the basics, we shall now uncover some of the biggest trends in marketing automation that can help your business reach new heights in 2024.
1. Machine Learning And Artificial Intelligence
Machine Learning (ML) and Artificial Intelligence (AI) represent the future of marketing automation due to their ability to automate marketing tasks seamlessly.
Segmentation, lead scoring and behavioural analytics, to name a few, are key marketing tasks that rely on ML and AI. Reports indicate that approximately 41% of marketers have witnessed a rise in both sales and revenue by incorporating AI into their advertising campaigns.
Of late, AI and ML have set their foot even in content marketing, allowing marketing departments to create content strategies. At the same time, they assist marketing teams in quick content generation, allowing you to create personalised content using the behavioural tactics of prospective customers.
2. Mobile Marketing Automation
To say mobile users or traffic is vast would be an understatement. Based on recent research conducted by Cisco, it's reported that around 5.7 billion or more than 70% of the population will have internet access (mobile connectivity).
Given the significant surge in mobile usage, every business owner must integrate robust mobile marketing strategies in their upcoming campaigns. Marketing automation tools like SMS, in-app ads, and push notifications are a few ways to boost mobile presence.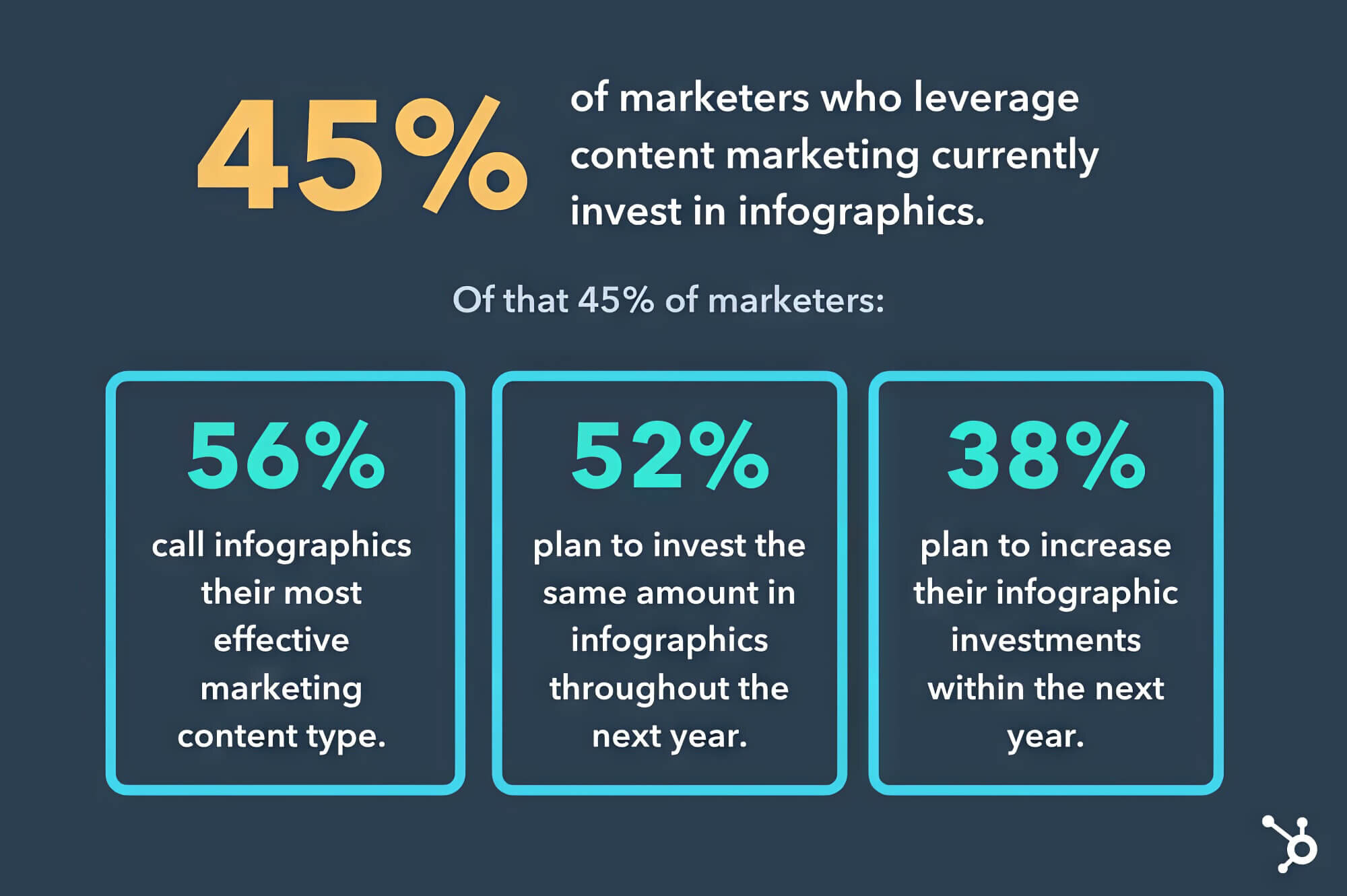 Generating mobile-optimised content should be prioritised by marketers. Also, the preferred method for delivering the content should be video because it has a high click-through rate, so you're more likely to see a boost in conversion.
3. Omnichannel Marketing
Did you know that about 90% of people who own multiple devices, including mobile devices, switch between gadgets daily, often operating three devices simultaneously when performing an activity? We aren't the only ones saying this– a study by Google backs this need for constant connectivity.
Based on this device-switching customer data, it's found that audiences engage with brands across multiple channels. Although this offers marketers amazing opportunities to widen their reach, it poses a challenge at the same time. Specifically, audiences want a unified experience in all your brand's marketing channels.
For this reason, omnichannel marketing is said to be one of the biggest trends in marketing automation in 2024. This marketing automation trend will make creating a seamless experience for your audiences across various social media platforms easier than ever.
4. Social Media Marketing
Nearly 4.62 billion people are said to be active social media users — that equals nearly 58.4% of the global population.
Typically, these people spend about 2 hours and 27 minutes browsing social media. Considering the figures, social media offers vast opportunities for growth to both small and large business owners.
Another study uncovers that through social media marketing automation as part of their marketing campaign, 80% of marketers experienced an increase in lead generation. In comparison, 76% observed a positive return on investment within a year.
With social media marketing automation, you can automate repetitive tasks like responding to customers and maintaining a brand account, including scheduling and publishing social media posts, thus reducing the workload of your marketing team. Millions of users even use LinkedIn, so don't forget to include it in your new digital marketing strategy.
According to research by Ascend2, 39% of entrepreneurs plan to implement marketing automation for social media management.
5. Chatbots And Conversational Marketing
Maintaining a 24/7 call centre to offer quick aid to customers is expensive. Thankfully, technological advancements like ML and AI have made chatbot conversations sound less robotic and more human-like.
Unlike traditional marketing, where communication is one-way, conversational marketing makes consumers believe that businesses care for them. Sounding stiff or cold in text messages will only push leads away– no business owner would want that.
When people drop by your website, they must feel like they are communicating with a human, even without one. The only way to sound authentic, warm, or inviting is to adopt conversational marketing.
In the world of intelligent chatbots, natural language processing (NLP) will help you create conversational responses. Because natural language processing understands how human beings express themselves, it helps business owners deliver the best experience and content to their audience.
6. Personalised Email Marketing Automation
It's 2024, and we cannot emphasise enough that personalising content is how to gear yourself towards success.
Not only ads but also the emails you send your target audience and customers should be personalised. Dispatching personalised emails which contain tailored marketing messages akin to other content will fortify the relationship between your brand and customers and foster customer loyalty.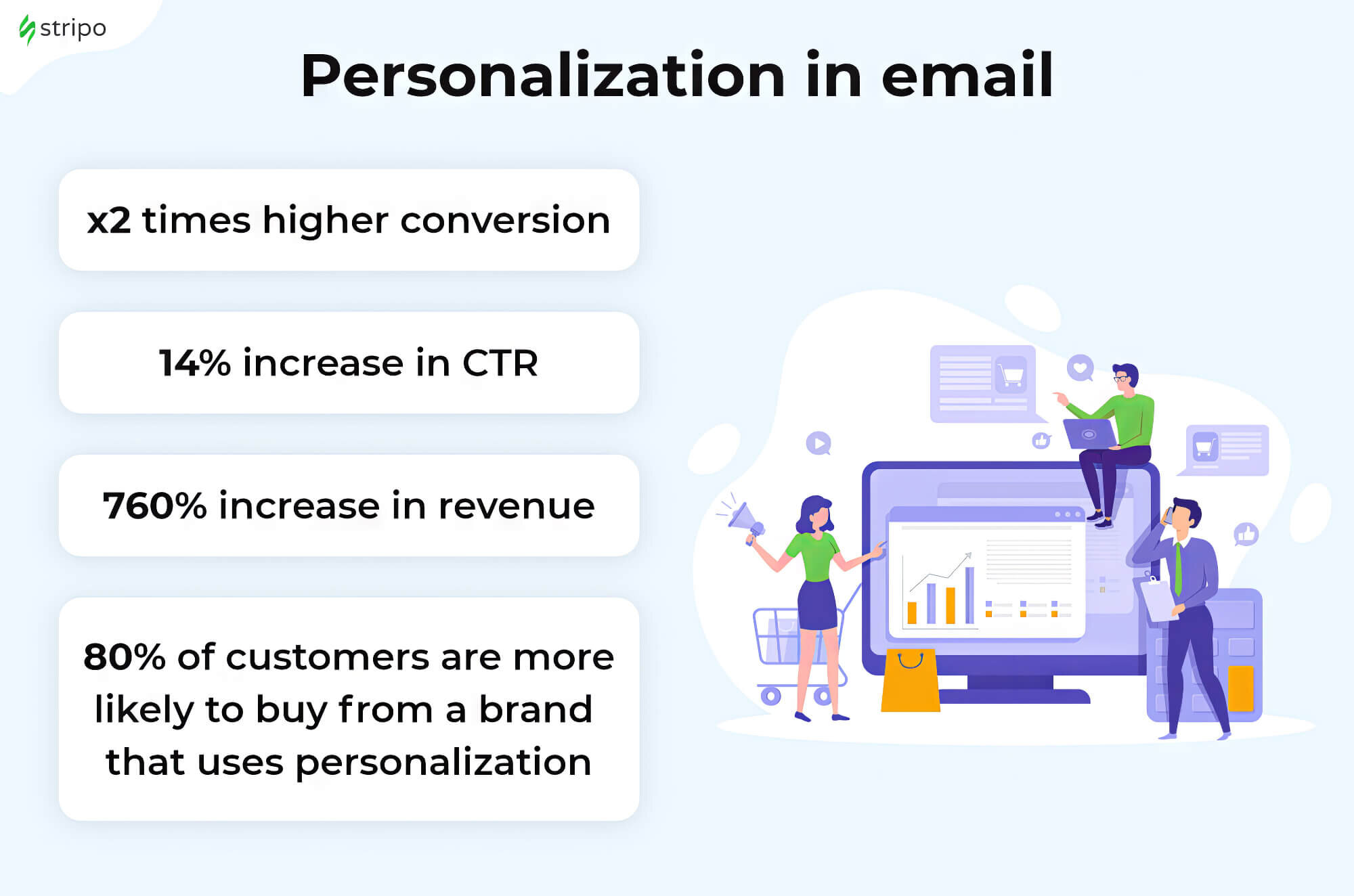 In regards to email marketing, automation can help you in 2 ways. Firstly, marketing software will be helpful in creating profiles of people interested in your business. With those details, you can curate emails with content they like and send them to your target audience.
Or you can use an all-in-one marketing software to collect data about your target audience and send automated emails at the preferred time.
An all-in-one-software can send emails like:
Discounts on products or coupons
Reminders of products abandoned in the shopping cart
Information about new launches and much more
7. Marketing Funnel-Optimised Content
Creating funnel-optimised content is another marketing automation trend you must embrace to gain an edge over your competitors.
A lead enters a marketing funnel for a variety of reasons. And since the buying patterns differ from individual to individual, it's essential to figure out how to nurture your lead down the sales funnel until they become your customer.
With the help of automation tools, business owners can deliver funnel-optimised content to their leads. Instead of wasting hours drafting content, set rules on automation software to nurture leads automatically through the sales funnel.
How To Choose The Right Marketing Automation Platform?
When choosing a marketing automation platform for your business, there are certain factors you need to consider to make an informed decision.
When examining the table of contents for costs, you'll observe that the cost of the platform is a crucial factor, as some vendors offer marketing automation platforms at incredibly high prices, while others are more budget-friendly. Your company size will also play a crucial role in the decision-making process. That's because a small-sized firm won't generate 1,000s of leads in a month, so going for gigantic subscriptions doesn't make sense.
Other factors to consider are as follows:
CRM integration
API Access
Training
User Base and reviews
Marketing Automation Trends for 2024
As we move further into 2024, adopting marketing automation is of paramount importance. If you have already initiated the use of marketing automation last year, it's the perfect time to enhance your strategy in line with the conclusion of marketing automation trends.
In conclusion, keeping up with the latest marketing automation trends will not only help in the steady growth of your business but also aid in building lasting customer relationships and attracting a greater number of visitors to your eCommerce store.
Be it small or large– the best marketing automation platforms can be a game-changer for businesses. From nurturing leads until they reach the sales funnel to improving customer rate optimisation, marketing automation takes off all the trivial tasks from your plate and catapults you into the big league.
So, overhauling your marketing strategy is the key to helping businesses move forward!