For businesses in digital marketing, Google Ads is an indispensable tool.
It is one of the most powerful platforms to target specific groups of customers and allows you to control your marketing costs efficiently. Additionally, Google Ads enables you to measure your campaign's performance and adjust the existing campaign as required.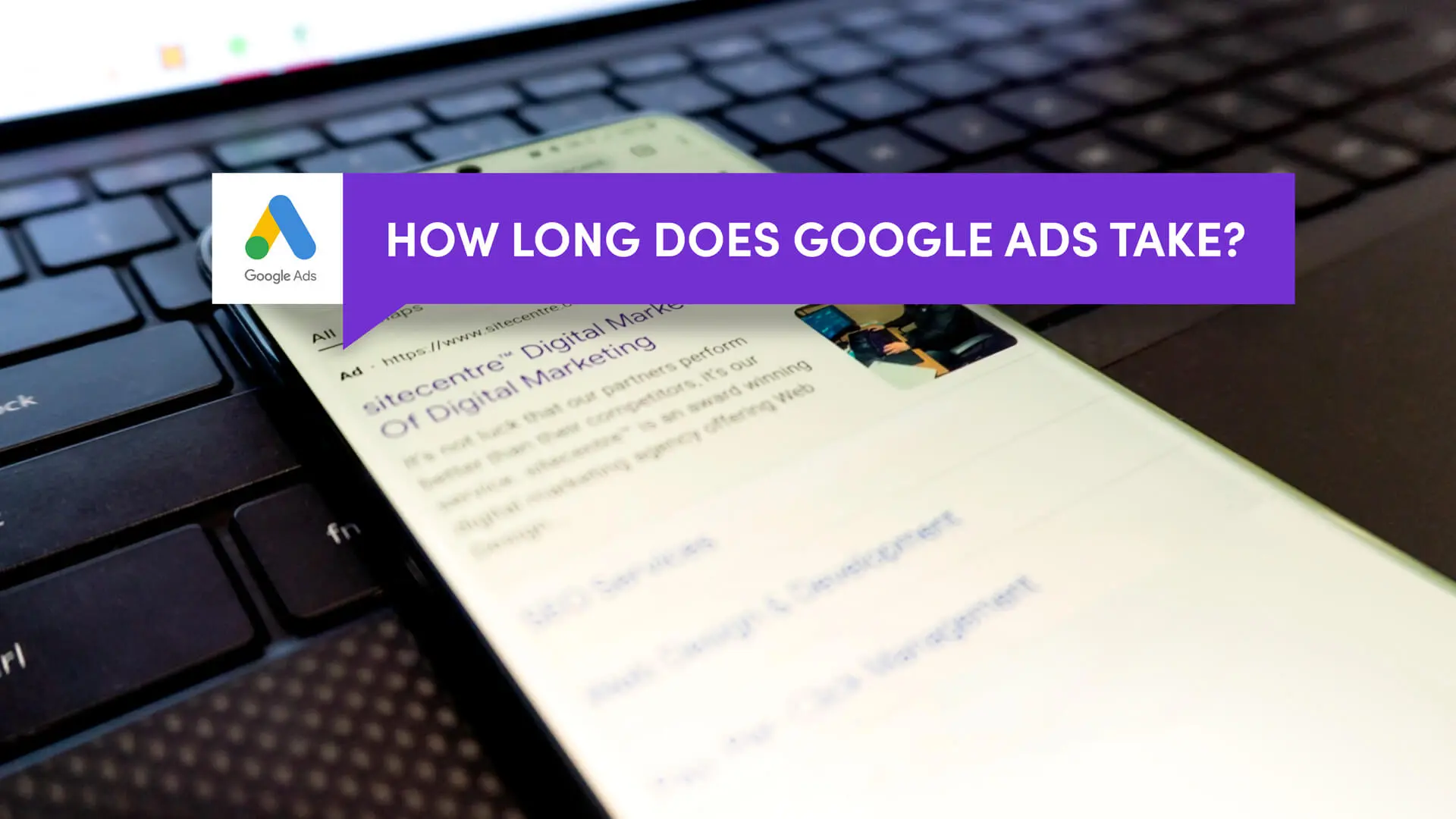 One thing that digital marketing experts agree on is that Google Ads works faster than various SEO techniques, making it a more effective tool for reaching new customers quickly. Despite that, your Google Ads campaign will still require some time before you start seeing results.
So, you might be wondering how long Google Ads takes to work, especially if you are planning to use it or already have an ongoing PPC campaign.

We've put together this guide to help you understand how soon you can see results and included some helpful tips before running Google Ads. So, let's begin!
Average Time Required For Google Ads To Work
While it takes time to get results using Google Ads varies from business to business, the average period for a campaign to mature is at least three months. Developing a solid Pay Per Click (PPC) Google Ads campaign can take 6 and 12 months, which is true for all digital marketing platforms.
However, as mentioned before, this period can vary due to several factors, such as the type of small business, business location, goals, competitiveness, search volume of the keywords, etc.
Also, businesses in specific industries might get results faster, while others may take more time. So, let's look at why it can take so long for Google Ads to work.
Small businesses like professional services, retail or trade can see much faster results. Typically, within the first week, most advertisers will start seeing an influx of new potential customers, and within the first two weeks, the learning process is finished. The hard work is beginning to pay off.
Factors Affecting Google Ads Results
Preparing and launching a Google Ads campaign requires significant time and effort. There are different steps in implementing such a campaign, and onboarding is one of the most time-consuming processes.
You must research, create content, and take care of several other elements before launching the Google Ads campaign. That's why it's recommended to hire a Google Ads specialist who can assist you with the campaign.
Professional marketing agencies have experienced personnel, making setting up the campaign easier and initiating a smooth launch while tracking progress in real-time. However, to do their job perfectly, these Google Ads or PPC specialists need to know and understand the business properly and the competitors and customers.
Once familiar with these factors, they can develop a campaign and ad strategy specifically tailored for that particular business. Additionally, you will need to spend resources for the ad campaign setup to get results in the long term. That is why planning to implement such a campaign is crucial for increasing its effectiveness.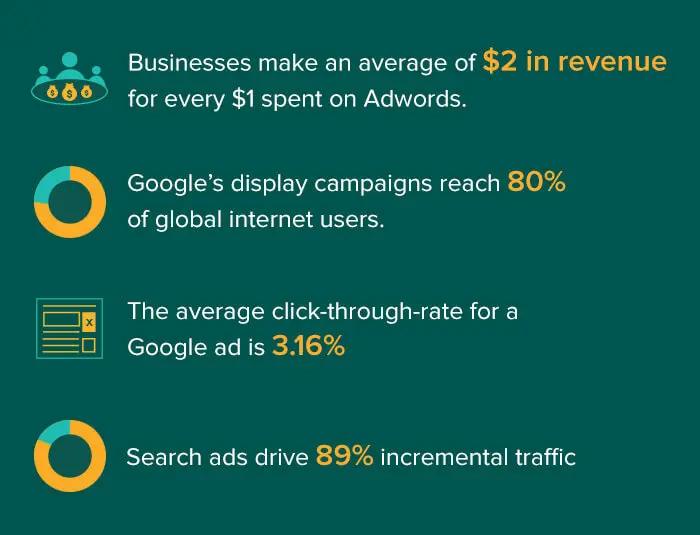 1. It Takes Time For Google To Approve Ads
Besides the above factors, another important consideration is Google's working procedure. The technological giant can often delay the process since it needs time to examine whether it meets the established guidelines. Some of the elements that Google looks at when deciding to approve the ad include:
Google checks whether the headline is misleading or spammy.
Whether the ad contains any prohibited or offensive content.
The ad should match different keywords for more relevance.
It should be in line with the landing page of the website.
Google aims to provide the best possible experience for users and the best PPC advertising platform. The only way to ensure that is by ensuring the quality of ads published on the platform is relevant and engaging for customers. In short, following the guidelines established by Google is the most sure-shot way of getting your ads approved.
2. Ad Campaigns Require Time To Gain Momentum
Regardless of your platform or channel, be it Google Ads or using data from Google Analytics, all marketing campaigns will take some time to gather momentum. So, you must wait a few weeks before your Google Ads campaign gains momentum and the business starts attracting leads. Getting new leads will be slow initially, but persistence is the trick to succeeding with these platforms.
Since it takes up to 3 months for an ad to mature, that is, the essential duration you must invest for Google Ads to manifest outcomes. Once the ads have matured, the number of leads will increase rapidly while the cost per conversion rate will decrease. With this, the revenue from a strong campaign will also increase.
The Google Ads specialist will have to adjust if the ad campaign does not provide the expected results.
3. The Success Of Any Ad Campaign Depends Upon Data
Data collection is one of the first steps any business must undertake when planning an ad campaign, for an online ad networks such as Google Ads, the data value cannot be overstated.
Many advertising campaigns fail to provide better results due to proper data. New PPC campaigns have no ads performance or data history, and advertising data requires considerable time.
Ad campaigns are the best source to generate valuable data, but they require some time, especially if the target audience is small. Optimisation and adjustment of such campaigns can only be made if the required data has already been collected.
With the correct and best advertising data, it is possible to make changes to the landing page to increase conversions. Ads performances will improve as the platform acquires more data regarding your ad. You can further use this to improve targeting, bids, and keyword selection.
With increasing more clicks and more exposure, networks can develop an accurate score, helping your ads perform better in ad auctions. Businesses depend upon ad agencies for that purpose as they employ a PPC specialist experienced with ad campaigns, data analysis, and campaign optimisations.
Once the campaign has been adjusted and optimised based on the data collected, your business will expect leads faster.
How To Improve Google Ads Results
Here are some of the methods you can use to improve the performance of your ads to get results quicker.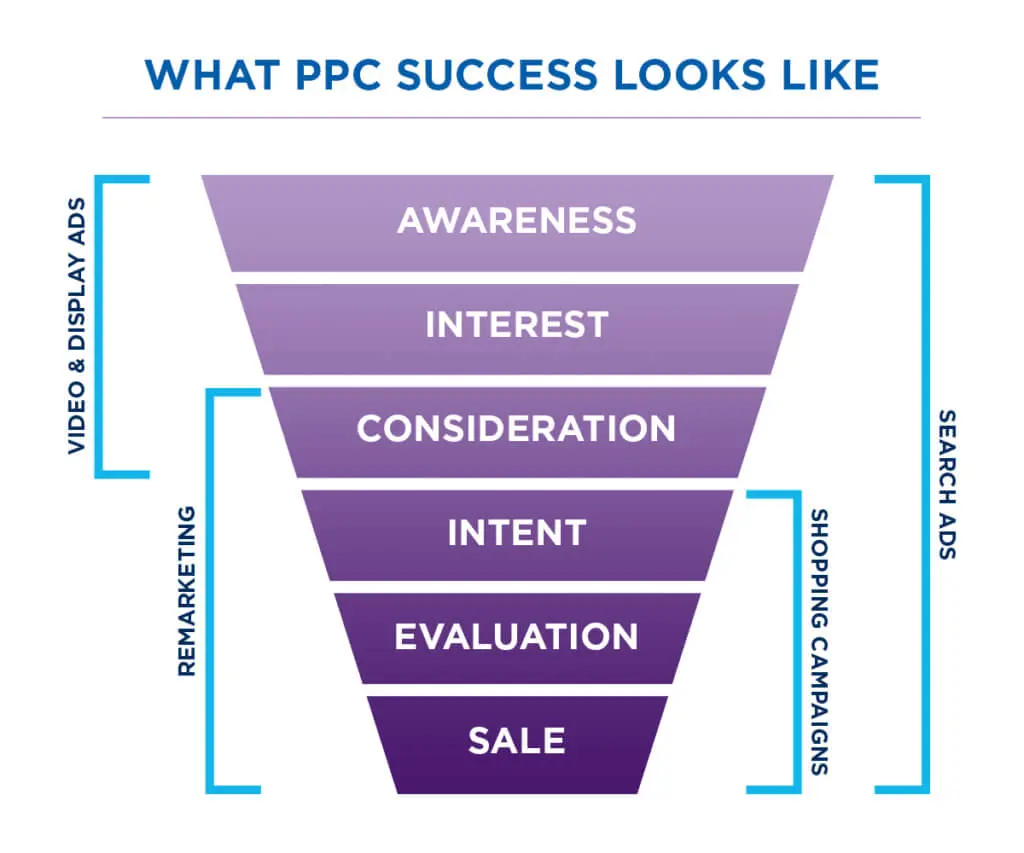 1. Allow Onboarding Time
Campaign targeting is one of the most effective ways to get higher click-throughs and greater returns. Since it depends significantly on onboarding, the best PPC campaigns require a significant amount of time for the process.
The initial phase involves proper research to adjust the ads according to the target audience.
2. Understanding The Business
We've already mentioned this before: the more information marketing agencies can acquire about the business, the better they optimise the campaign. This includes data about the customers, competitors, and the company's goals, including mobile or desktop users.
When you hire any PPC agency, they usually spend the first-month gathering data regarding various aspects of the business. The start of any ad campaign requires extensive data during the learning phase, so it is better not to refine the targeting too much now.
Once the campaign is on the course, the PPC agency can make further adjustments and refinements. This technique will ensure that you attract the most valuable audiences.
3. Developing A Strategy And Building A Campaign
Every business requires a custom digital marketing strategy developed by their agency. Once the marketing agency has gathered sufficient data about your business, with insights into your preferred bidding strategy, it will conduct market research, keyword research, and an online audit. It will also determine the target customers and adjust your SEO architecture accordingly.
Aside from this, tracking is a crucial part of every ad campaign setup and is a time-intensive process. Agencies are familiar with the key performance indicators (KPIs) that must be monitored and the most valuable tools for collecting data and managing ads.
The final step is to arrange the required elements, including the ad copy, text, structured snippets, negative keywords, etc.
A strategy like STAG or SKAG can help build a better campaign by structuring ad groups into keyword groups to help collect more compelling data.
4. Optimising The Ad Campaign
When using any online marketing platform like Google Ads, it's essential to understand the process dynamic and evolving. You will need to persistently implement adjustments and improvements, modifying your ad campaign every time necessary according to variations in the market. The more you optimise, the better the results; this dramatically impacts how long it takes to see results.
How well you optimise a campaign depends on how much data is available and collected. PPC agencies can ensure the campaign's initial phase provides visibility by gathering, sorting, and interpreting the data. They are specialists in data mining and help you make informed decisions.
Hiring such agencies can also offer other benefits in optimising an ad group to perform better; Google Ads management requires the ability to collect data like ad metrics and performance history and make the most of the data.
They know various metrics, such as the average cost per click (CPC), conversion rates, click-through rate (CTR), and more. Plus, they utilise resources for conversion tracking to test various ad elements and ascertain the most effective combinations.
Note: Over-optimisation is possible; too many changes can negatively impact how long it takes to see PPC results. Google takes time before showing a more accurate Quality Score, which is important for your ad's performance.
5. Testing The Ad Copy
Once you submit your ad to Google for review, it will take some time to get approval. Advertisements that do not meet the guidelines established by the search giant are flagged for changes and may even be disapproved. In that case, the whole process will have to be restructured again from the start.
It typically takes one business day to review most ads, but it may take longer. That said, hiring a reputed ad PPC agency can help reduce the chances of this happening. Also, remember that millions of businesses use Google AdWords; Google reviews new ads in the order they receive them; the processing time is typically within a day.
When submitting the ad copy for review, here are some things to keep in mind that can help your ad get approval faster:
Avoid promoting prohibited content, such as the sale of counterfeit goods.
Avoid prohibited business practices, like misrepresentation, unauthorised data collection, etc.
Do not promote restricted content, such as adult content, political content, or gambling.
Make sure there are no technical and editorial issues affecting the user experience.
Again, advertising agencies can help you enormously since they are familiar with the latest guidelines and policies.
Focus Areas For Optimising And Testing Your Google Ads
Here, we've mentioned some points about testing your Google Ads and making adjustments to optimise the campaign for faster results.
1. The Bid Strategy
The position or rank at which your ad appears depends upon the combination of your maximum bid and quality score. Ensure that the bid strategy is in line with the objectives of the business and can help achieve the best return on ad spend (ROAS).
Also, pay attention to requirements, such as increasing the budget to get more clicks while considering the cost-benefit ratio.
Automated machine learning bid strategies may require a longer learning period to gather vital ad data about the ad's performance and how effective keywords are against your competitors in the ad auction.
2. Keyword Performance And Search Query Reports
In-depth evaluation of search terms via search query reports can offer a robust tool for understanding what potential customers are looking for. And the keyword selection depends upon such reports.
Research reports can help you find the keywords most profitable for the business. The initial keyword list may not be profitable and must be fine-tuned and adjusted after research.
Long story short, using these newer keywords can help bring more traffic to your website.
3. Reviewing And Optimising The Negative Keyword List
Negative keywords are crucial for your Google Ad campaign's maximum return on investment (ROI). Negative keywords help eliminate clicks from visitors who are not likely to purchase anything. It helps save a lot of money that you would otherwise waste.
Like regular keywords, negative keywords need to be refined to reduce effort. Any activity or expenditure that does not directly or indirectly benefit your business must be eliminated. You can then relocate the resources saved to activities that are providing results.
Similarly, experiment with the ad copy since, most likely, the first one will not provide the desired output.
A poorly optimised campaign can consume your monthly marketing budget or even your daily budget in minutes and collect low-quality clicks. An optimised negative list can significantly increase your long-term success with online advertising.
4. Preventing Click Fraud
Every day, the incidences of click fraud are increasing, costing businesses billions of dollars. Fake clicks can cause your business to lose customers very quickly, and one way to reduce the possibility of click fraud is by checking your Google Ads account.
Besides preventing fraud, you need to look at the landing page conversion rate. Often, businesses encounter visitors who click on links but do not convert.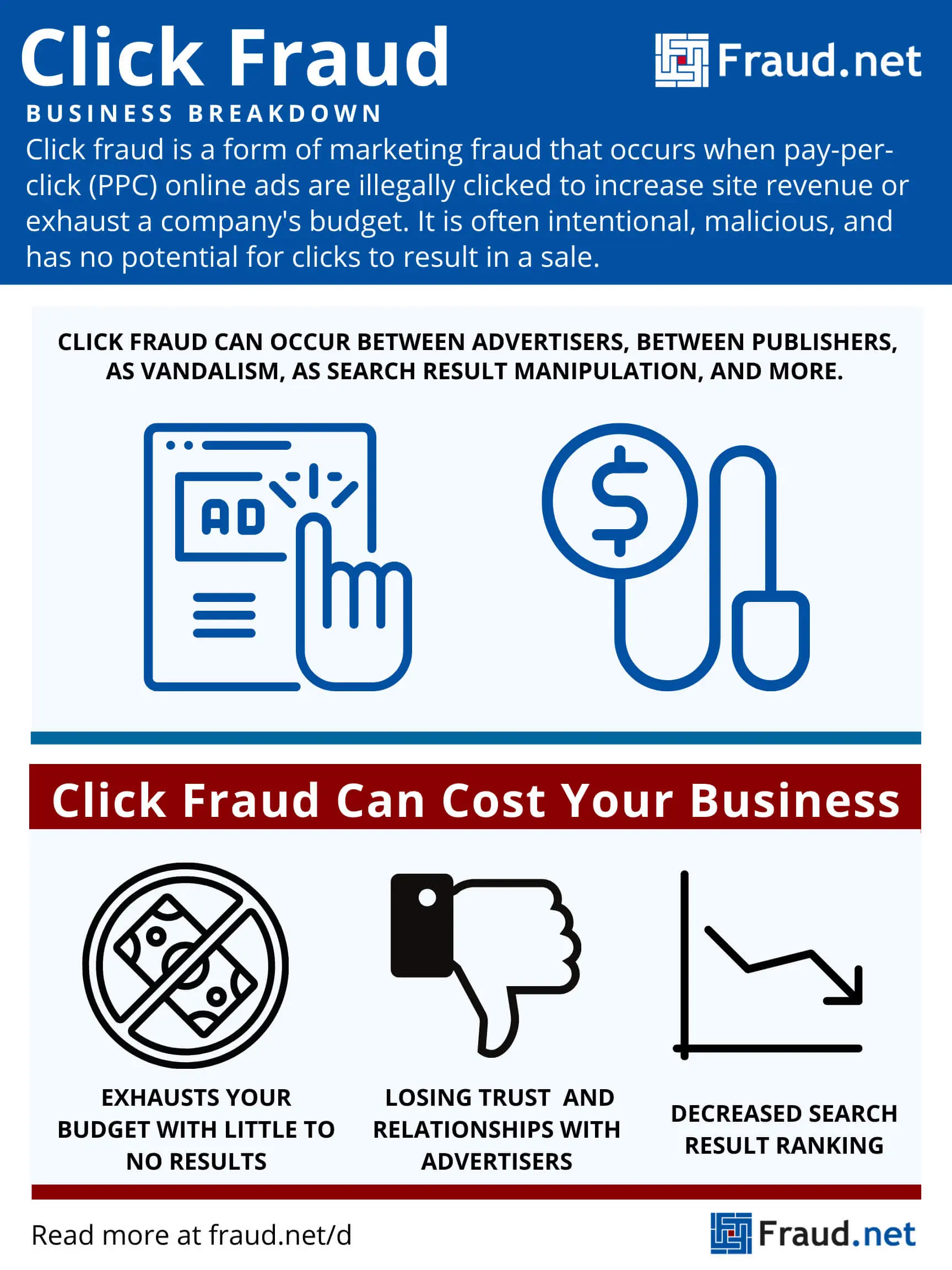 5. Running A/B Tests To Try Out Variations
Experimenting with various techniques can help determine which ones are effective for increasing conversions. Some proven methods to get higher conversion actions may include reducing the form fields and adding TrustPilot reviews.
PPC agencies usually take care of such things to ensure that most visits to your website result in conversions.
Frequently Asked Questions
This section has listed some of the most frequently asked questions regarding Google Ads. We've done our best to provide detailed and informative answers to help remove doubts and make using the platform easier.
Q1. How long does it take for Google's algorithm to gather adequate data for any business?
Generally, Google's algorithm takes about 7 days to gather an adequate set of data about any business that sends its ads for review. While the review is completed in one business day, Google requires as much data about the business as possible. The algorithm can take longer to acquire this data for companies with a long and fluctuating cycle that use keywords with a low search volume.
Q2. How much time is required to optimise the ad campaign?
Once Google's algorithm gathers enough data, the ad becomes eligible, and you can take time to focus on optimising the campaign. You can do several things to optimise the campaign, such as updating and testing landing pages, including or excluding the audiences and locations, etc.
Since optimisation is an ongoing process, there is no fixed period. However, the first three months are crucial when optimising any ad campaign for your business.
A Guide to Google Ads Campaigns
Any business can gain substantial exposure and attract new customers rapidly with the help of Google Ads. Several successful companies depend upon this platform to succeed with their other marketing strategies. Remember that it will take time to get tangible results, no matter which marketing platform you use to promote your business.
Selecting a PPC agency with a proven track record is the key to getting the most from this platform. Also, follow the guidelines established by Google, which can go a long way in speeding up the whole process, helping you get results quicker.
At sitecentre®, we are a digital marketing company specialising in PPC ads, SEO and web design. Please don't hesitate to contact us for any questions you have or if you would like assistance with your Google Ads campaign.