Owning a dentist clinic today is more complex than ever before.
You'll need a robust online presence to be visible in local suburbs and better in your marketing efforts than other local businesses.
The need for dentists is ever-growing, with today's food being made with more and more sugar. In an ever-growing industry, competition is becoming more tech-savvy and ever-evolving.
Ensuring your local Dentist SEO is up to date and in line with today's competitive market is imperative to online marketing success.
SEO is the backbone of local marketing and driving success for your clinic. If you haven't considered this form of digital marketing, it's advised you reassess your online marketing efforts.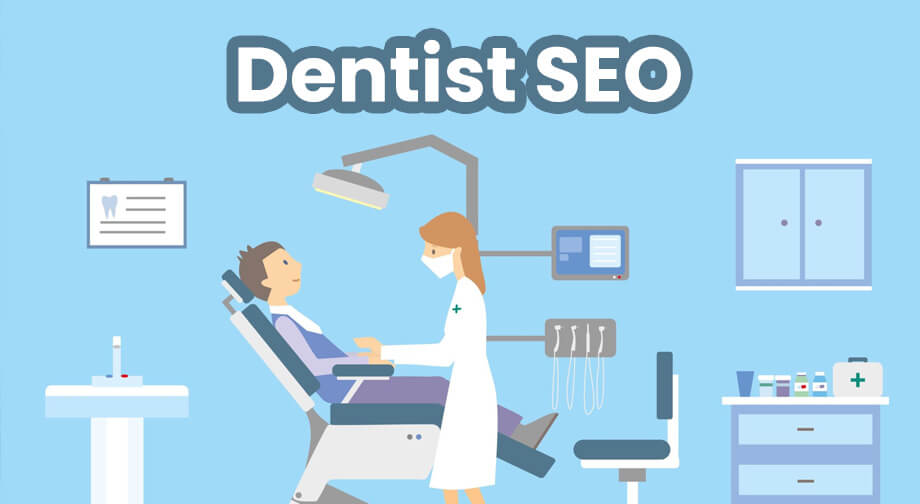 The ultimate goal for ranking your dental website is to reach potential patients nearby using a dental SEO agency. If everything works together, your potential patients could turn into revenue. Whether you have done a great job yourself or hired an SEO expert, the results should be long-lived.
If you're looking for SEO services for dentists done by SEO experts, book a free consultation with us. Alternatively, enjoy the read below.
What is Local SEO?
Search Engine Optimisation (SEO for Short) is precisely that, optimising for search engines. It's doing things by the book, doing exactly as they want to better your chances of ranking higher.
On the one hand, SEO helps customers looking for a specific product or service find businesses within their proximity. On the other hand, it allows you to reach potential new clients or customers for businesses.
The process needed to boost your business's search engine ranking is not easy.
SEO can help you reach new customers' search results for the Map Pack (Aka. Three Pack, Local Pack, Snack Pack) or organic search.
One of Australia's leading SEO companies focused on local businesses such as dental clinics.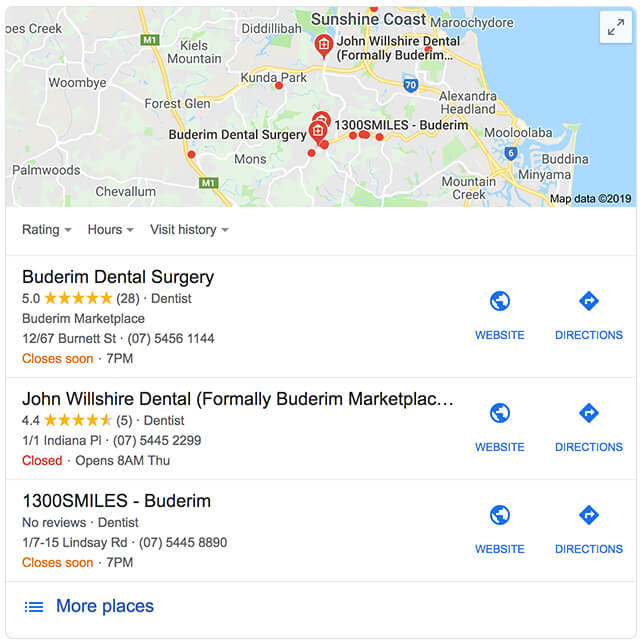 Rankings don't happen overnight, they cannot be rushed, and there are no shortcuts. The difference between the first and second positions is time, effort and knowledge.
Spending thousands on a beautiful website with all the bells and whistles isn't how you get customers. It's a robust dental SEO campaign, excellent quality content and a strategy. Having a website that converts and consistent traffic to convert is how you get customers.
Focusing on an optimised website with proper on-page SEO and off-page ranking factors like citations can improve your rankings to get more traffic.
The idea here is to show up for things people are searching for, such as:
Dentist Near Me
Local Dentist
Dentist in Brisbane
Where can I get my teeth whitened
Terms like these are expensive in the Pay-Per-Click marketplace. Showing up organically for these will not only serve as cheap leads, but a well-optimised website has a better Quality Score for paid search ads.
Dental marketing requires precision, research, and finely tuned campaigns to maximise your clinic's growth potential.

Local SEO for dentists is something that you should strongly consider for the extended longevity of your clinic.
If you're past the consideration phase of deciding if this is a strategy for you and have started looking for who can do the work, then be careful.
Several things can be done to damage your rankings permanently:
Poor Quality Back Linking
Poor Quality Content
Rushing
Spam
Over Optimising
Keyword Stuffing
Website Performance issues
It's imperative to not rush into a "cheap" SEO agency or anyone who guarantees fast results.
Honest predictions will show that dentists can typically get first page results in your targeted suburbs in around six months using an agency like us for dental SEO.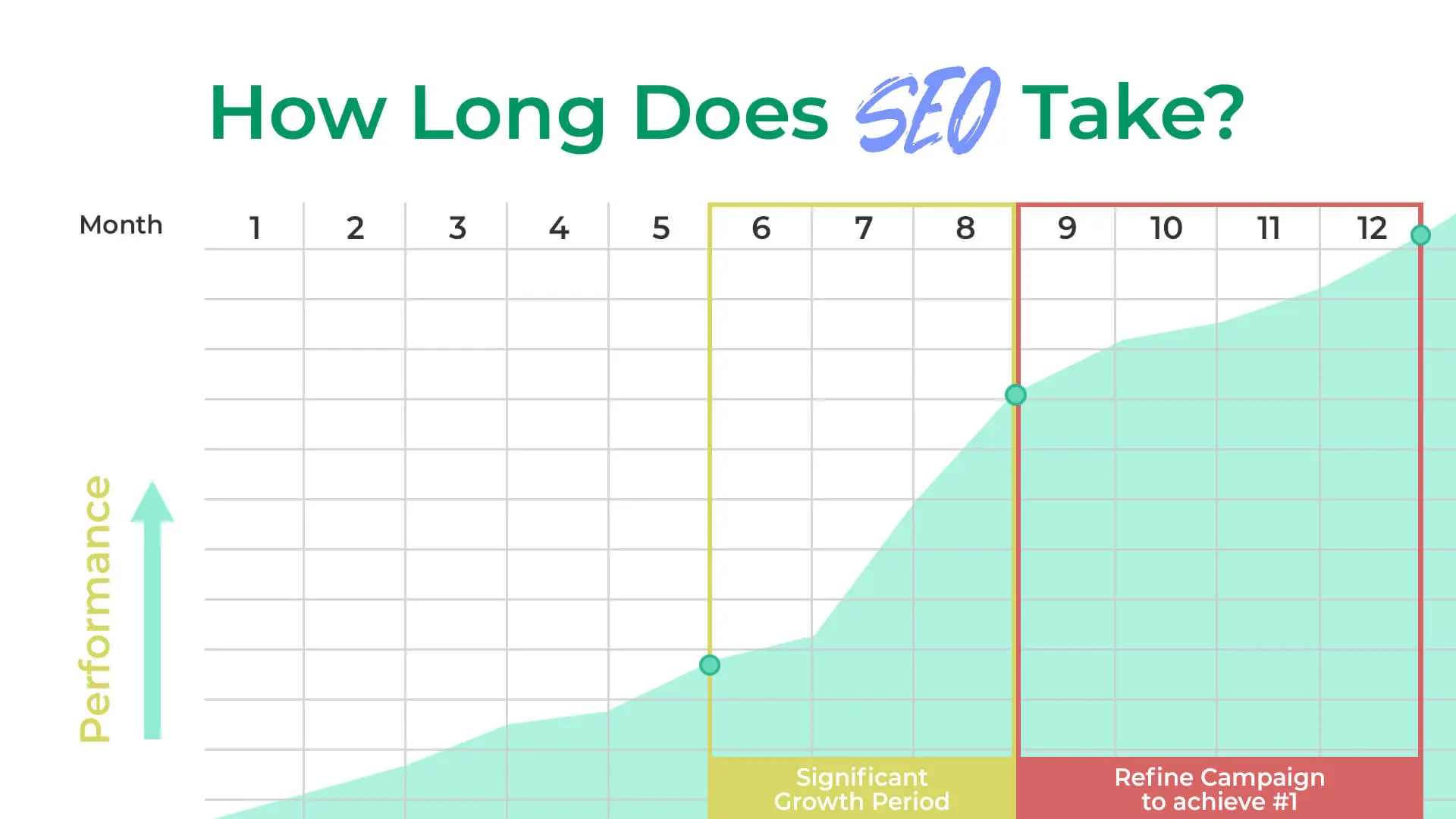 This may fluctuate since the algorithm is based on organic searches (people clicking on your website, interacting with your accounts) and less on mechanical searches, meaning that interest in the business can be spiked randomly.
A good Dentist SEO business will keep your result constantly growing.
Why Do You Need It?
Search engines have become the fastest and easiest way for people to access services to a business that they can go to if they need something.
88% of consumer local business searches on a mobile device either call or visit the business within 24 hours.
89% of participants admitted searching for a local business on their smartphone once a week or more, with 58% searching at least daily.
It's vital to be found online, especially on mobile.
Studies have shown that more companies are interested in developing a strong, friendly online presence by using all the tools available. This is why you should also be interested in making your dental practice rank as high as possible on search engine results.
Business Growth
If you're a new business, SEO can help you become more visible and catch up to your competitors to build a faithful clientele. Giving you tools to build trust within your brand to verify you are a legitimate business.
Today potential clients check up on several platforms to see that a specific business is trusted. Business growth does not stop once you are among the first-page results.
As trends and search patterns constantly change in this industry, you must keep your SEO updated. This ensures your business is not becoming obscure.
This will require dedication, reporting and data analysis to ensure positions are withheld.
Business Directories & Citations
Business directories for dentists are important! Sign up for as many as humanly possible. They help build trust and reputation.
By making your business more visible, you gain more trust in its legitimacy as a business.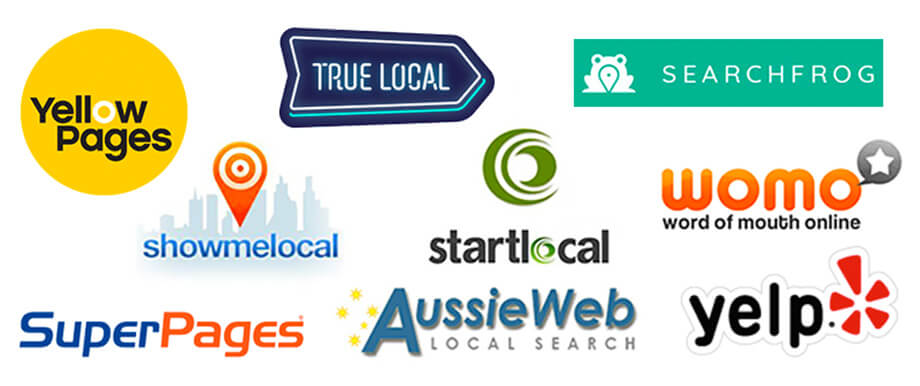 Over time all of these listings will welcome customers to review your services, allowing you to engage with them. Ultimately, it will lead to your business rankings improving.
Most of these listings can be done in bulk, but it is best to do that manually when it comes to websites that target reviews for businesses.
Building Citations is straightforward; start with the top tier directories and continue growing from there
How do you increase your SEO as a Dentist?
Consider local search engine marketing as an umbrella term.
This encompasses a series of key factors that you need to be aware of and use to help boost your business' performance, and a quality SEO company needs to identify high intent terms that'll convert into paying customers.
Tools like Google Search Console and ahrefs provides, each indicating where efforts should be spent.
Keyword Research
SEO works by using keywords, and the more you know how to employ these keywords to push your website to the top. The harder you work, the faster you make updates, and the quicker you see relevant results.
Before you learn how to use the right keywords for what you are trying to do, you need to understand several different types of keywords.
Each specific keyword is used with different user intent in mind. User intent refers to the potential client's purpose in phrases what he is looking for on a search engine.
Content marketing has become one of the key focus points for SEO agencies to grow digital marketing as a whole to grow your rankings in search engines.
Navigational Keywords
Navigational keywords are terms that users employ when accessing a specific page online. For instance, a relevant example can be "I need my teeth fixed", where they want to navigate to the first result that shows them where to go to fix their teeth.
If someone types in keywords such as;
ABC Dental phone number
Where is ABC Dental
This means that they are specifically looking for a phone number to take action.
This will push the search engine to show your page you will benefit from an organic search.
Informational Keywords
As the name suggests, informational keywords are terms used by people to find results that offer them information on a specific topic.
If we apply this to a dental practice, popular key terms can include;
how to whiten teeth
how to fix a chipped tooth
how to get rid of a tooth infection
The upside is that, while they are not locally targeted, the search engine will push for results that match with local in mind.
If you can tailor the content on your website to include or even answer such keywords, you increase your chances of ranking with dental SEO.
Commercial Keywords
Commercial keywords indicate that the person searching for dental service is interested in seeing the businesses available in their area.
For instance, a commercial keyword search can be;
best dental practice in the area
5-star dentists near me
These show that the user is interested in seeing the businesses nearby that can provide the dental digital marketing services they're looking for.
If you want to use this option, you can try to incorporate such keywords into your content. You indicate to search engines to rank your site in the list of results that the user was interested in seeing.
Since trust is a crucial factor in getting rankings, seeing a drastic increase in your organic traffic will take time. But, steadily, you will see results with such a couple of careful tweaks.
Transactional Keywords
A transactional keyword is something that every business is interested in.
These keywords show that the user is looking to purchase a service very soon. When it comes to Dentist SEO, a good example can be;
best dental practice in X
best rated dentist in X
Where X stands for the area that they are in.
Now, these keywords are an obvious indicator of the immediate searcher intent.
By testing them yourself, you can see what clients are looking for and then tweak your site to give them what they need. Since it is a search that is vital to the user, we know that they plan to choose a dental practice soon.
Hiring Intent Keywords
One of the most important keywords that clinics need to understand and use efficiently is a hiring intent keyword.
These keywords express that the person searching on a search engine is interested in hiring a particular service.
One such example that can showcase the uses of this keyword is;
open dental practice
root canal dentist
These target prospective patients that are searching for these particular services. If you want to make sure that your local business appears in these search results, you need to be aware of optimising your website. Optimising its keywords to fit your target demographic will help.
Research Intent Keywords
When it comes to SEO for dentists, a research intent keyword signals that the person searching on a specific search engine is interested in one particular topic in this field.
Sadly, when someone uses a keyword such as;
DIY whitening techniques
the natural way to clean teeth
For example, they are less interested in buying a service and more in finding information.
However, this does not mean that your website cannot benefit from such keywords.
If you tailor the articles and the content correctly on your website to fit such criteria, you can draw in potential customers.
Not only will your business seem more open, more approachable, and more trustworthy, visitors can easily convert.
On-Page Strategies
On-page SEO is one of the essential tools you need to learn to increase organic search results.
Considered one of the technical sides of optimisation. On-page changes are the low-hanging fruit of internet marketing. If you know what you're doing or hire the right team, you can reap the benefits with little effort.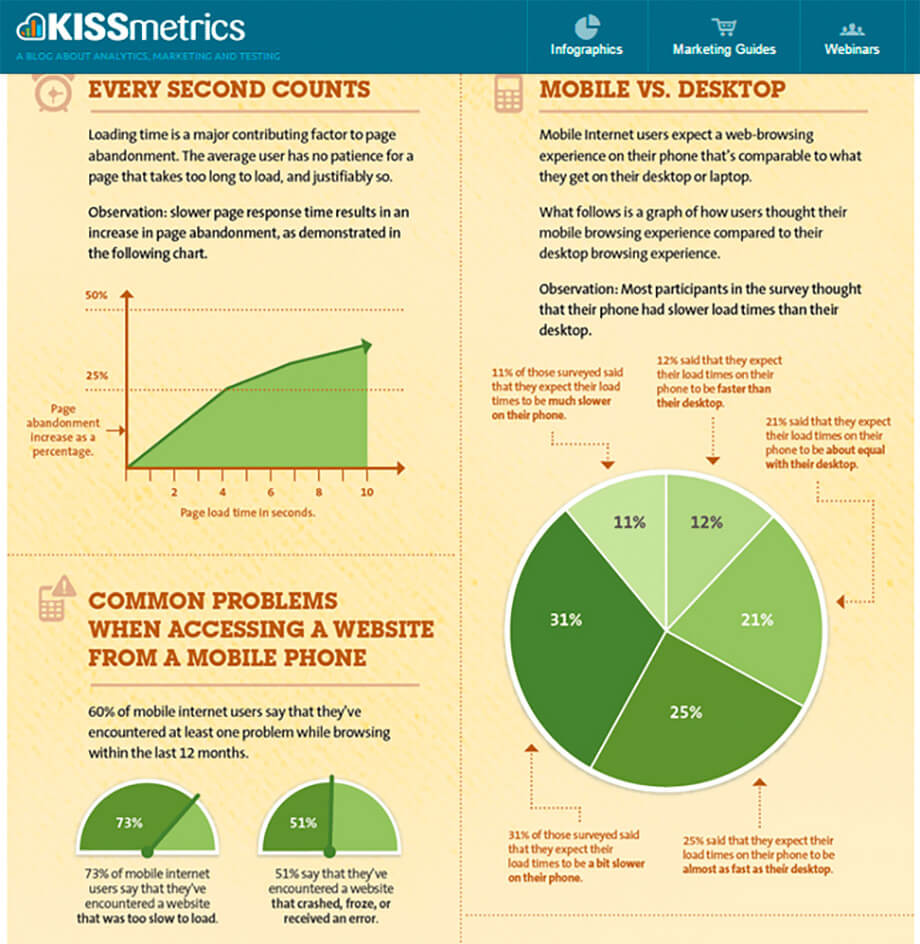 This should always be the first on the list of optimising your search results; it's also the most overlooked.
Targeting things like load speed, conversion rate optimisation, schema mark up, and geotagging can also boost your results.
Hyper-Local SEO
To do this and improve rankings, you want to focus on citations and business directories.
Citations are used online to verify that a business is legitimate and provides real value.
Business directory profiles include popular social media sites such as Facebook or Instagram. As well as the Yellow Pages, White pages and industry-specific directories.
The list for citation sites is huge, meaning that there are a lot of directories where your clinic needs to register to increase traffic, be it organic or mechanic.
You can use their traffic by linking your business' website to these profiles. Most also provide a helpful backlink direct to your website.
There are directories specific to business genres, locations and countries.
Online Presence is important.
Knowing how to craft the right online presence for your dentistry business can help it stand out from the competition. If you are working to become more visible locally, there are several key factors that you need to consider.
Your local business listing needs to be as clear and concise as possible.
The goal should be to offer clients contact and service information, relevant imagery, and other media. This shows that you are a trustworthy and professional dentist. You also gain an edge if you become an influencer in your industry.
When it comes to coming out on top in your busy local suburbs, you need to learn to work on your website and other online platforms.
Be Present on Forums
Even though it might seem weird, people still look up answers on forums.
In this case, one of the more popular choices is Quora and Reddit, but there are other websites. If you want to establish your local business as one of the key dental SEO marketing experts in your field, you should create a profile there.
Look up keywords that you also use on your website or in your local directory listings, which increases dental SEO and rankings. Answer questions in these fields, and then give a link to one of your content pages. Ensure that it is relevant to the asked question to get as many visitors as possible.
Google My Business Account
Any SEO expert will do the first thing for a local business is to register and optimise your Google My Business page. You need to have one clear GMB listing for your business for that to happen.
It should contain your NAP (name, address, place) and be verified to list higher.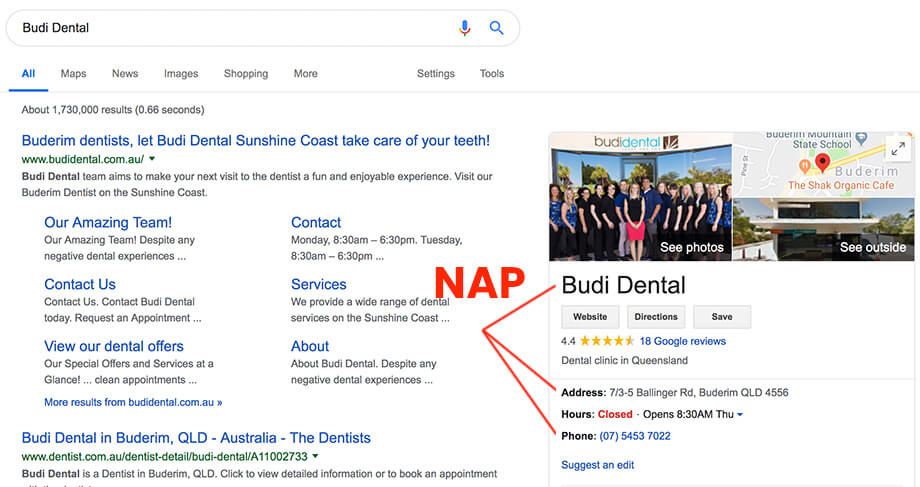 To succeed in your SEO plans, make sure there are no multiple listings for your business. If there are, merge them. Update your NAP and make it simple for the client to see and use.
Pick the correct category for your business based on Google's options.
Instagram
Social media websites have become a clear target for many businesses.
Instagram has slowly overcome Facebook in terms of popularity which means that businesses are also starting to use it to gain new clients.
If you want to optimise how visible your clinic can become, look into making a business page here. There are a lot of advantages when doing this. Take pictures inside the office, update clients on your procedures, engage with customers, and take photos during operations.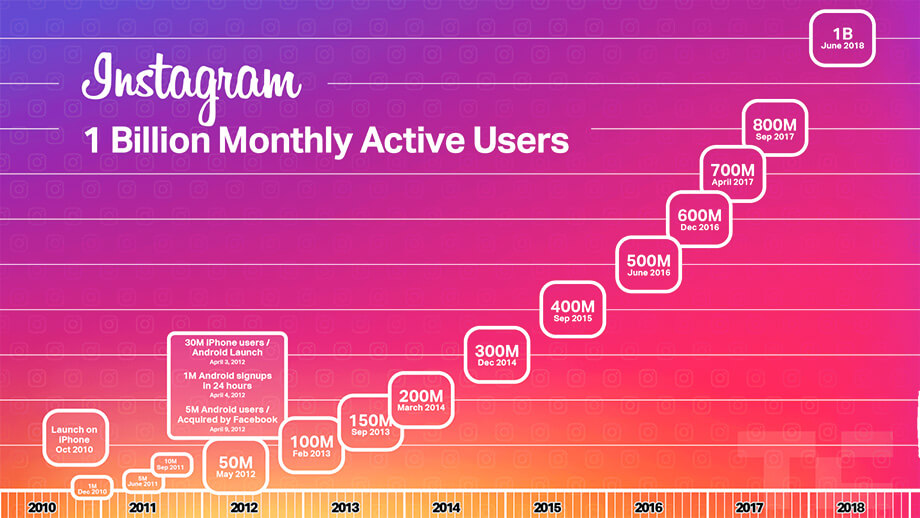 Showcase that you are professional, open, and ready to cater your business to your clients' needs. While this is not as useful in terms of Search Engine Ranking, it's good to be versatile and present on numerous platforms.
You might also gain branded keyword searches in the process.
Facebook
Dental practices can utilise platforms like Facebook, which is still a major social media platform, and it's not going anywhere any time soon.
More businesses are starting to take advantage of it than ever before; with low-cost paid advertising options and 2.3 billion active monthly users, chances are your customers use Facebook.
You can have a business page where you can update your NAP and allow for reviews. But interact with prospective clients through messages. You can also pay for ads that will show your business to users within your targeted area.
Ads can help you reach a larger audience of potential patients. From page advertising to boosted posts. That extra little push it needs for visibility quite easily, something that you should consider.
Social media marketing should be a massive part of any dental marketing strategy, and an excellent dental website will only get you so far. A full circle implementation is key.
Descriptions, Working Hours, Address and Phone Number
If you want to rank high in search engine results, the first step you need to take care of is consistency. Be truthful with your business details, don't use PO Boxes, and use real searchable addresses.
SEO for dentists has never been more competitive with competition growing, and it's important to consider search engines as a great way to get new potential patients using local search.
This means that you should always specify the service descriptions, the working hours, your address and your phone number.
Most importantly, NAP ( Name, Address, Phone ), considered as one of the most important local ranking factors for the map pack. It's important to remain consistent with this information.
This needs to happen across all listings but most importantly on your website and your Google My Business page.
Since Google My Business has become so popular, people looking up your business will get most of their contact information from there. Always keep in mind to update the information if it ever changes.
Add Images
For your business to become trustworthy in clients' eyes, you need to include relevant imagery.
After all, a picture is worth a thousand words.
What we mean by this is that both your website and your Google Business page need to include images from your dental clinic, office, and staff.
It is said that images speak louder than words, and potential clients can get an idea about your office.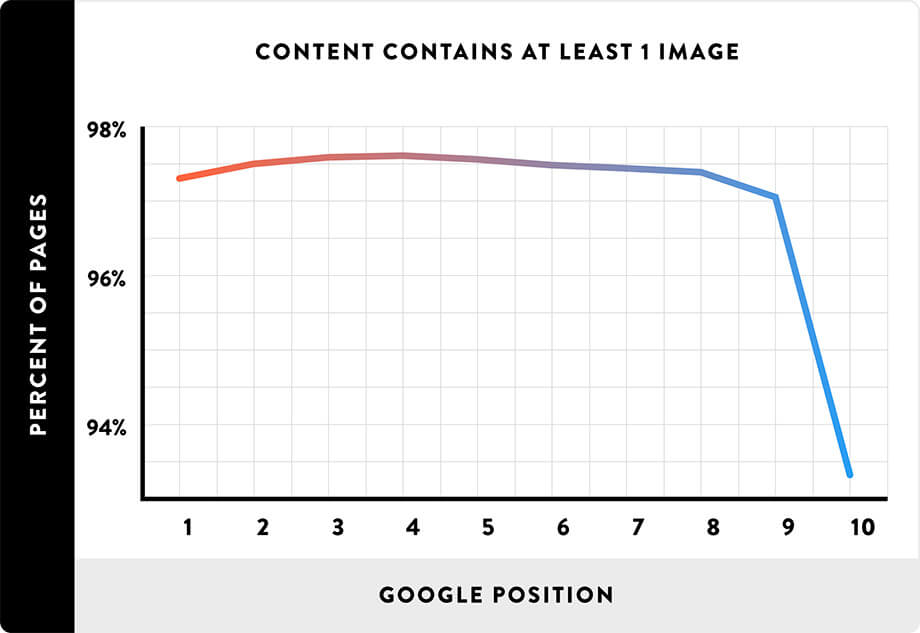 Google lets you post pictures both for the inside of your business and for the outside, including the logo.
Take pictures with high-quality cameras, make sure that they are well-lit and show the atmosphere. Include photos inside your dental practice and post these on your listings.
Reviews
Reviews should be open for every one of your listings.
Letting your customers post reviews of your service will allow potential clients to get an idea of the quality of your services.
This is called social proof, and it's considered one of the most powerful forms of marketing. 90% of consumers read online reviews before making a purchasing decision.
You are highly encouraged to respond to these reviews to show that you are active on these listings. It also shows that you listen to customer opinions to better your services.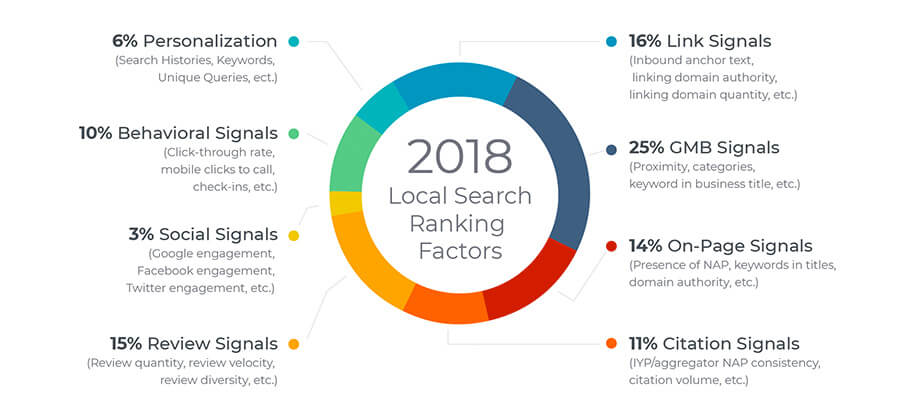 These reviews will allow you to have a competitive edge over other dental clinics in your local area. It's also reported that these reviews will help improve your rankings. The higher your rating, the better you can profit from the Google algorithm since more reviews are linked to a higher index rating.
Featured on Google Maps
Google uses location or proximity to identify the location of businesses to build an accurate map.
The importance of location here is linked with how well you can target the keyword "dentist" with the keyword for your local area.
For your business to become featured on Google Maps, you need to make sure that you use the same citation for every listing as mentioned above.
Google algorithms use your NAP (Name, Address, Phone Number) to verify the authority you hold. As mentioned, you need to have a consistent NAP.
Not only on your website but your directory listings, on your Google My Business page and other websites. You help Google, Bing and other Search platforms create an accurate citation portfolio, which will allow you to rank high in search results.
Work on Your Website
Search engine algorithm tends to index websites with great well-structured content.
This is not only to the advantage of the people doing these searches but also to the advantage of the businesses.
The link between the two is quite clear: visitors will keep coming back to get information if a website has good content. If the structure of a site is poorly made, visitors will lose interest and decide to opt for another alternative.
This is why knowing how to craft and update your website structure and content can do wonders for your search rankings; that's why local SEO is so good.
The Homepage
The first thing your client will see when they look for your business is the title and the title tag in the search results.
To have a successful title tag, you need to optimise it to include some of the primary keywords. Consider what you have decided to use for your business practice.
Most dental practices' main primary keywords include a destination tag for the local area and the practice's name.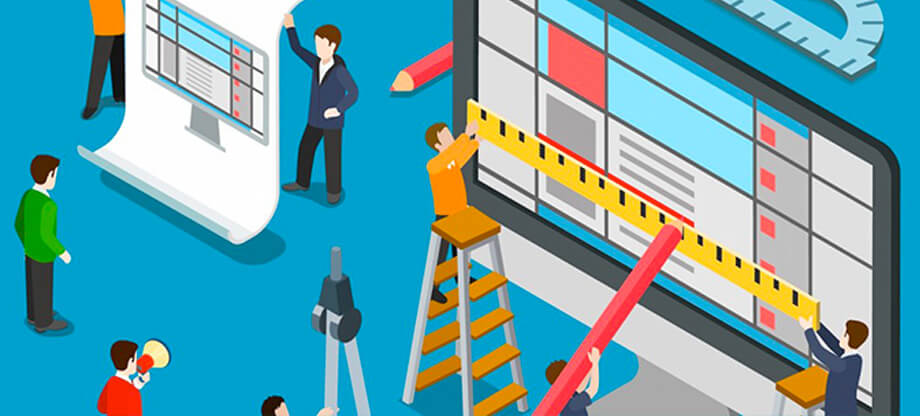 The title tag will also contain the meta description for your site, which needs to be unique. This highlights the various services your business offers and stresses their quality and professional work ethic in your practice.
The Service Pages
Another important part of your website should be your service pages.
These pages include all the details that your client might need on the services that you provide.
They are an essential part of the website design for dentist and dental practice websites. It's essential to tie your on-page efforts and your web design for conversions.
You can transfer some of the information and organise a simple manner to be read. Search engines can also index service pages. Your website can rank higher based on how often visitors click on these service pages.
Separate pages for your services provide visitors with a better experience if these pages are present. They are likely to spend more time on your pages, which leads to a low bounce rate. A low bounce rate is needed to show search platform that your visitors value the content, which is reliable and well-structured.
Optimise Website Content
Content pages are the backbone of every website on the internet right after you are done with the homepage and the service pages.
To get relevant search terms, you can use Google's Keyword Planner. Content pages can be divided into a series of different options.
For starters, you can craft content with the keywords indicated in blog posts that discuss issues related to dentistry.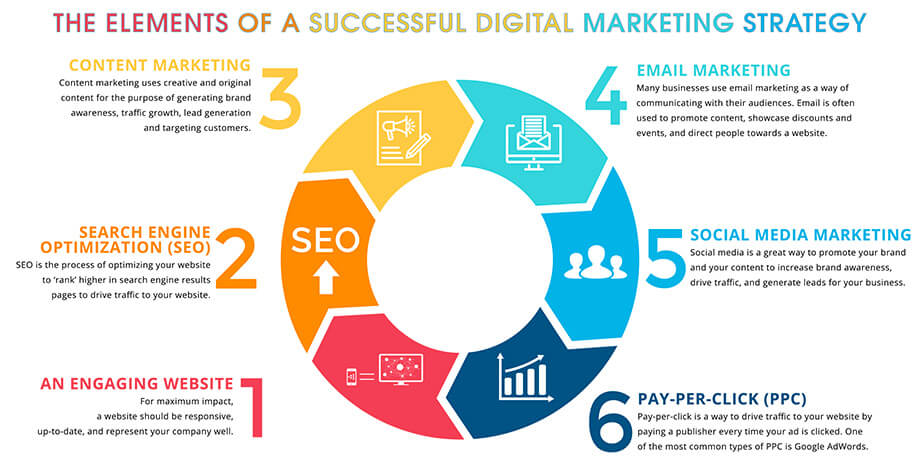 You can also include a Frequently Asked Questions page on your site to discuss some popular dentist procedures that you offer. Aim for content, be it articles, blog posts or question answers. Focus on engaging content over 650 words in length, at the very least.
Make sure your content is well-written, to the point, and relevant to make customers trust and believe you.
Valuable Content
Search algorithms better see websites that get constantly updated.
If you want to increase the ranking for your dental clinic, then make sure that you post regularly on your website. An active blog can increase website popularity which in turn increases authority.
The easiest way to do this is to create an article section about relevant dentistry topics and events in your local area.
This will help make you an influencer within your industry. This comes across as professional and that it wants to update the community and its potential clients.
Make It Mobile Friendly
We live in a society where everyone is on their phones. So much so that 58% of all searches are performed on a mobile device.
With ease, we use our mobile devices to look up information online whenever we need it. Since a smartphone is more accessible than a laptop or computer, even a tablet, expect many potential clients to look up information from their phones.

Ensure your website is mobile friendly and designed for mobile-first indexing. Web design for dentists is crucial, and mobile web pages need to be simple, modern, with easy access to links and the website's search bar.
If you need to check if your website is mobile-friendly, you can use Google's mobile-friendly test, which will give you details on how to improve your website, if needed.
Page Loading Speeds
From the user's perspective, having a website that loads fast is incredibly attractive.
This is because they can get access to the content that they are looking for quite easily. Google has spent time documenting this process and in a study. They found that a third of users bounce from a website if it fails to load faster in more than 3 seconds.
If the number of seconds increases, this possibility keeps rising to over 123%. To predict and fix this problem, you can look up your website speed on pages such as Google PageSpeed Insights or Pingdom.
We use GTmetrix as they have actionable suggestions based on your site's performance.

Here, you will get details about the navigation speed and tips on improving this.
Internal Links Are Your Friend
Internal links are helpful more from a user perspective to create a better user experience. Internal linking should not be done for optimisation purposes.
Having links on your website pointing to relative pages within an article naturally can boost the authority of the page you're linking to.
This is known as passing link juice and has proven great results.
Link to blog articles, pages, and other helpful or backing information, but only help inform customers.
Include Multimedia
Never fear including media on your website. You can do this in a lot of different ways.
One of the ways that we already discussed is to include videos on your website. By 2022 video will make up for 82% of all internet searches.
However, you do not have to limit yourself to just video marketing. Podcasts have become increasingly popular with the rise of internet speeds and the drop in internet costs.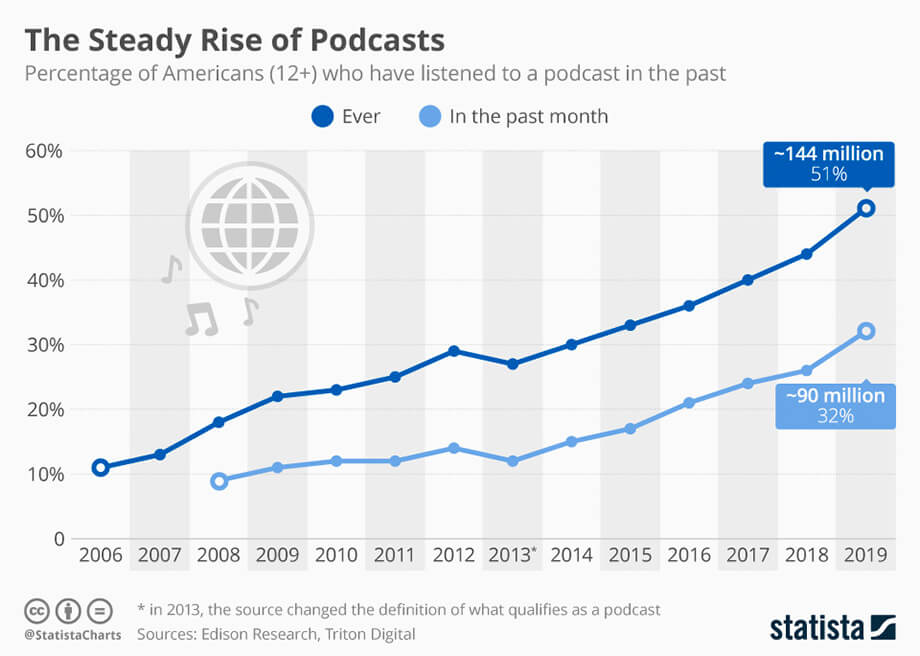 Stay up with new technologies, new media options and be there first.
What Are The Expected Results?
All the tools that have been mentioned are good when it comes to boosting your local SEO for dentists and dental clinics, which increases all of your digital marketing efforts.
Know that implementing all of these will take time and that seeing results will also take a while. Rankings don't happen overnight, and it's nearly impossible to make these changes yourself overnight.
There are two ways that your clinic will instantly benefit by implementing even a couple of the tips that we mentioned will help get new patients for your dental practice.
Hiring an SEO agency like sitecentre® can help handle all your needs, using a large team to complete the above tasks. We take these in a professional, proper and well-structured strategy.
Results should start to happen within the first 2-3 months. With consistency, ranking breakthroughs should happen between 6 and 8 months and fine-tuning.